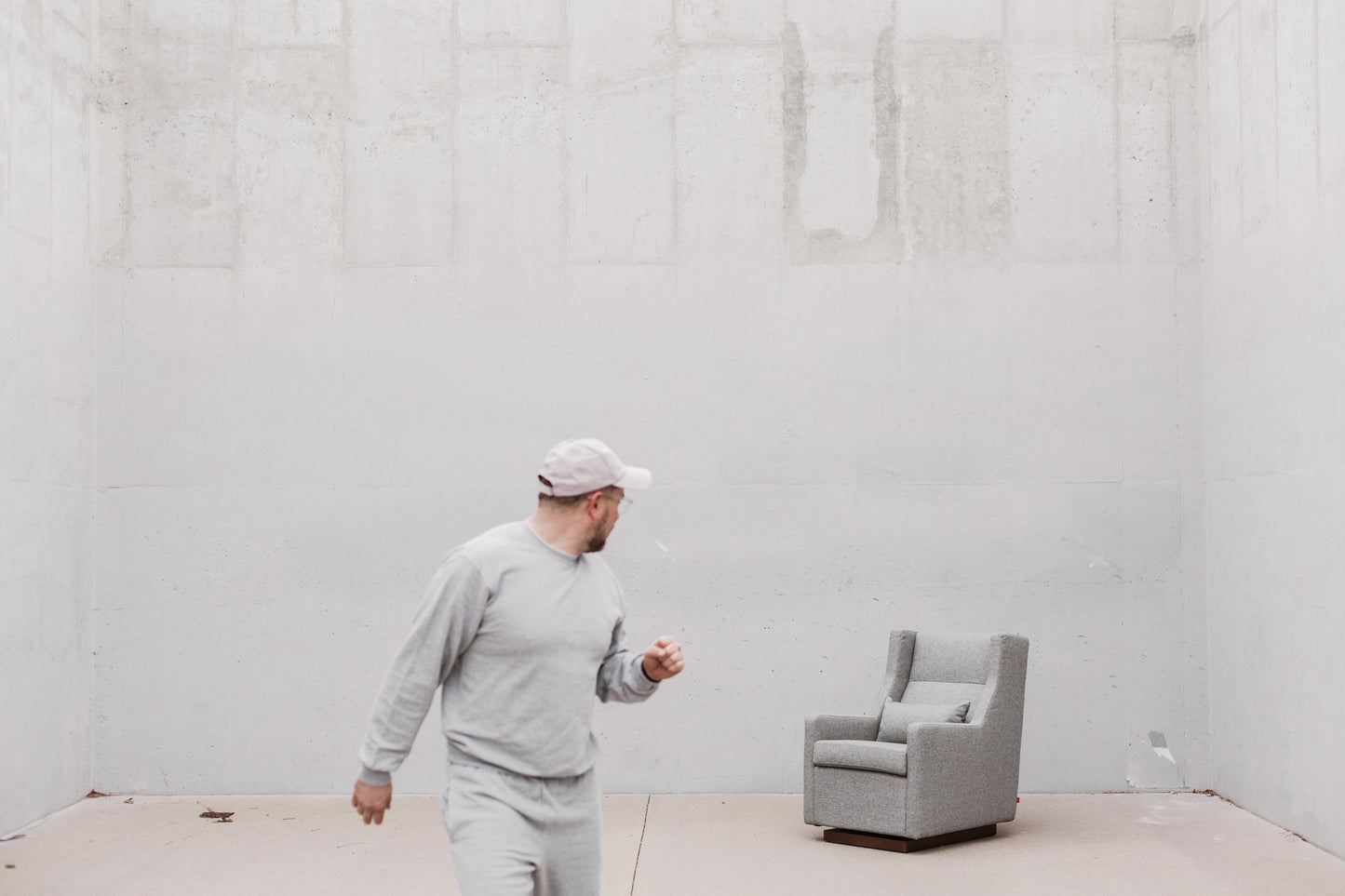 We interviewed our in-house photographer, Emma Morem, and she had a few things to say about our latest ad-campaign for our Gus* Modern Grow Modern Sale...
We generally know a few months in advance that a sale is coming up, and usually the second I get word that there's a sale coming up, I start to think of image ideas. In the past, we've done a lot of reposts. I would scour Pinterest, Instagram accounts, Google images, Facebook…just everywhere. I'd find about 2 week's worth of images and then try to fill the rest of the days in with our own hutch reposts and then product features just to maintain that clean feed look.
When I heard that Gus* Modern was having their Grow Modern Sale, I pitched an idea to our creative team, (AKA Nick and Brandon) that was very different than what we've ever done. I really wanted to shoot this sale as an editorial, and keep it very, very minimal. I also knew that if we shot the images in that way, we would need to design our own marketing pieces because the idea didn't match the marketing materials that were sent to us from the vendor. (Posters, mailers, e-blast graphics, etc.)
The guys loved the idea and so did Gus* Modern. I went straight to creating a production plan that contained pages of product that we'll be photographing, lighting for each shot, location addresses… everything you need to know to make the shoot run smoothly.
After deciding on what product and accessories we were going to shoot, we started discussing locations. The weather was looking really bad, so we had to find outdoor spots that blocked the crazy winds and that were kind of tucked away so we didn't have to deal with a lot of traffic.
Our original idea, was to find a solid white wall for the Array coffee table and end table, a solid black wall for the black Truss chair, and solid grey for the Sparrow glider and ottoman. We had all kinds of great ideas for the accessories too, but because of the weather, we had to shoot a majority of them indoors and change some locations on the day-of.
I wanted to take the editorial route for this shoot, because I feel like the furniture and just everything that hutch carries tells such a unique and extravagant story. When I mention hutch to people that have been in, they light up. Instantly. & they usually smile. They light up because the store is such an experience and it's ultimately an experience because of the product and how the product is being displayed. My mission for every hutch shoot, is to tell this story. The story of this magical store that makes you stop and stare at all the product. 
This shoot/ad-campaign was definitely a success for us. We were able to create our own in-store signage for the very first time, start a new look and feel on our Instagram feed as well as our Facebook. I feel really good about this campaign, and the direction that we are going with visuals. Big things are happening at hutch modern and I'm so thrilled to be such a huge part of it. I'm a little sad that this one is coming to an end, but good news...Our next one launches February 1st, so make sure to follow along on our Instagram and Facebook accounts! 
hutch instagram.
hutch facebook.
& Emma's instagram because sometimes she posts cool stuff too.