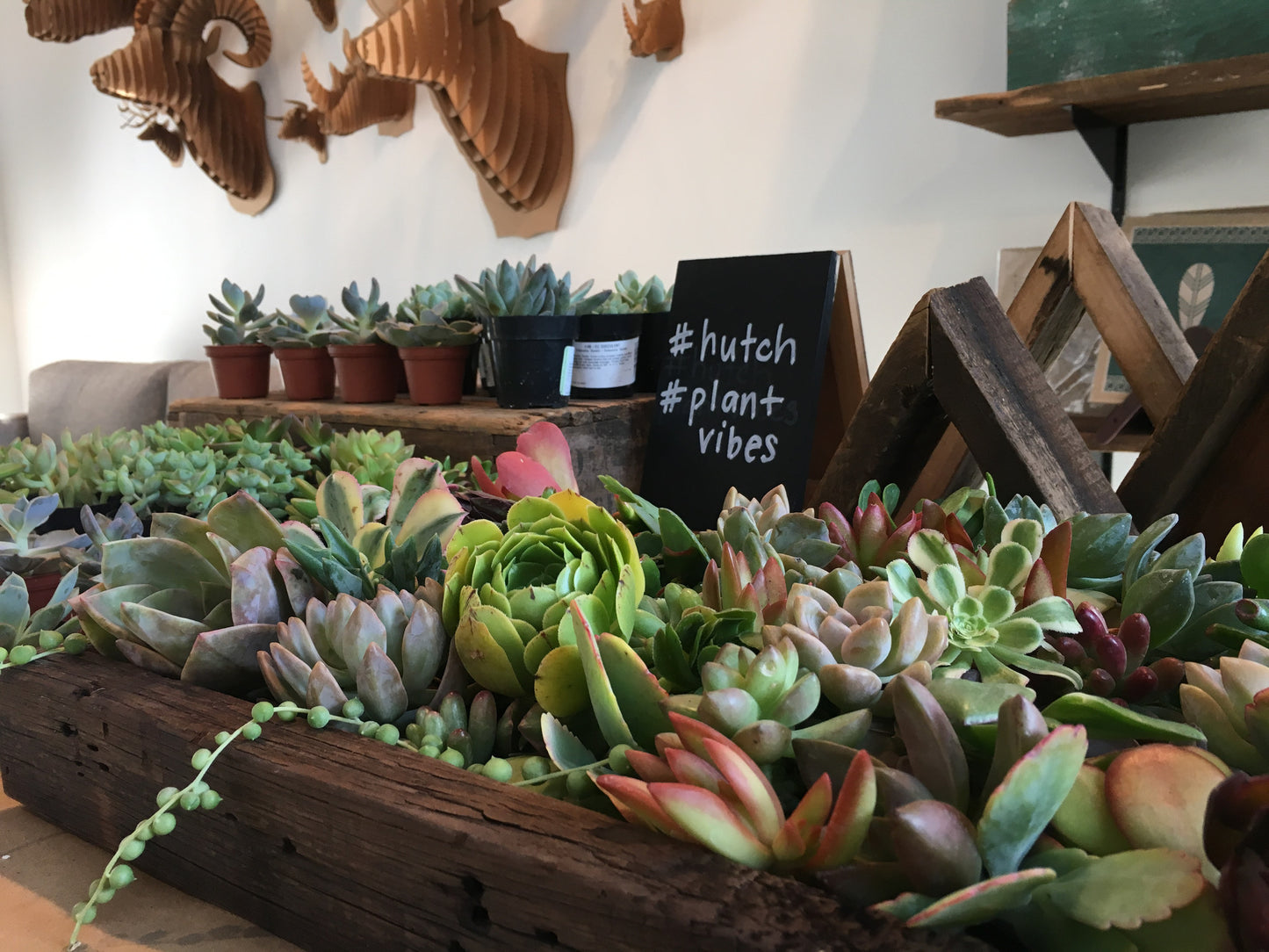 A few weeks back Hutch was thrilled to host a pre-Mother's Day Terrarium Workshop. Sales Associate, and resident Plant Mama, Bri, guided a gaggle of 30 of our choicest pals in creating their own individualized terrariums. Handcrafted from 100 year old barn wood by our handy co-owner, Brandon, our angular terrariums evoked that perfect mix of rustic-meets-modern (what we, here at Hutch, are all about).
Man about town/Sales Associate, Jacob, supplied some seriously tasty bevies. Serving refreshing Sangria-style Mimosas, he simultaneously kept the bubbly and good moods flowing all night.  
Oh look, here's Bri and Jacob just being cute.
We had such a blast sipping champagne and playing in the dirt with you all; and the resulting terrariums are the cutest! Here's babes Chloe, Abi and Natalie showing off theirs.
The resounding positive feedback from everyone who participated has us convinced that continued future workshops are a must!
So get ready! Teri, Hutch General Manager and the guru behind these events, is currently putting the finishing touches on next month's workshop. We'll be partnering with the artisans at Grane Whiskey Bar, learning to craft four signature cocktails. Then we'll send you on your goody-bag-laden-way toting the tools necessary to be your own at-home mixology expert. 
Thanks to everyone who joined us, and we can't wait to party with you (and some new faces) in June!