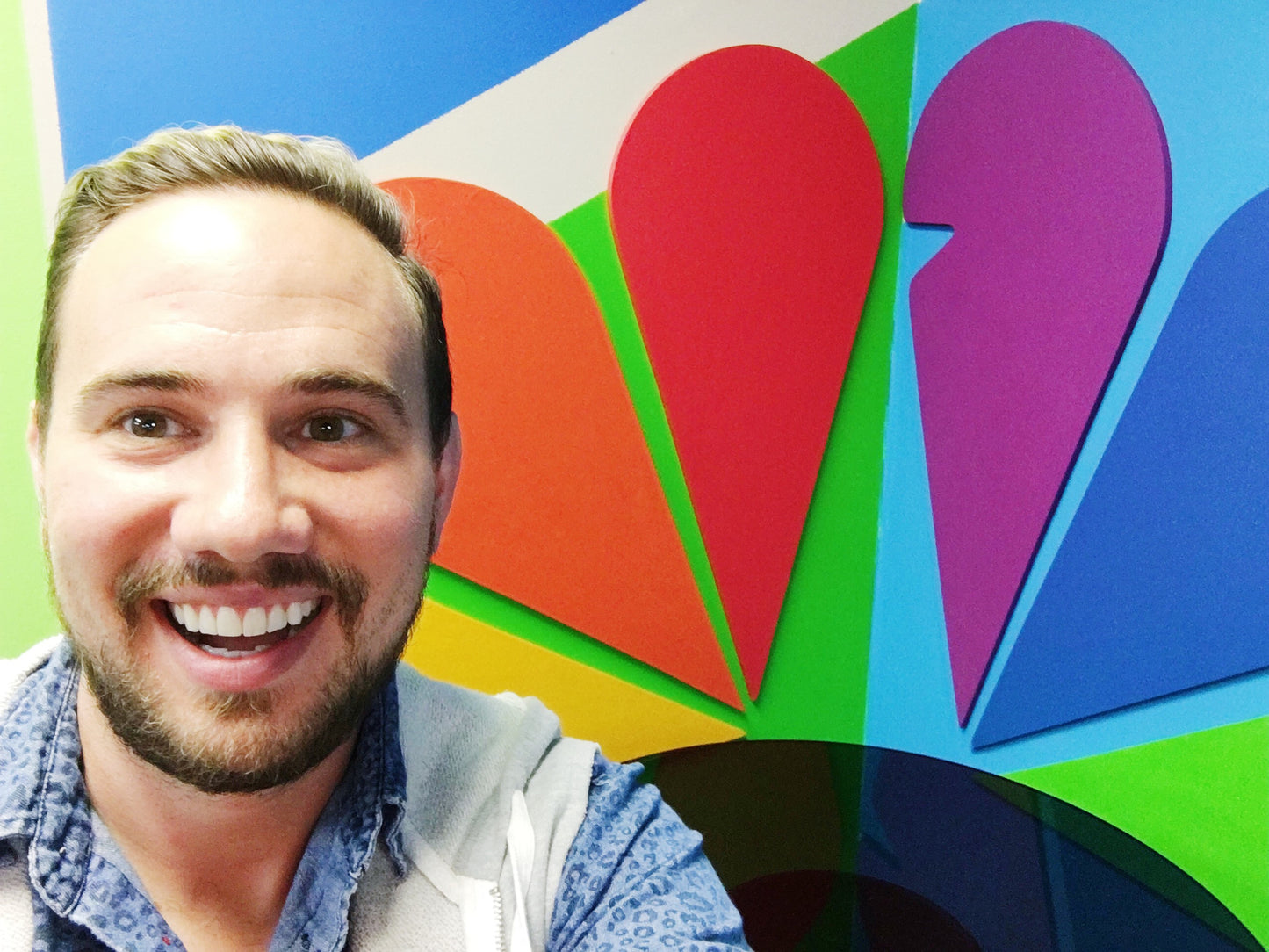 If you're unfamiliar with MomsEveryday, it's a half-hour program airing in 48 television markets and online. It provides a daily outpouring of both trending and reliable info, lifestyle stories, and a healthy dose of humor – all with the goal of "making Mom's life easier with parenting tips, tricks, and advice." The best part is, hosted by local moms, it's geared specifically to the local happenings within each market it airs.*
Omaha's own MomsEveryday is broadcast via WOWT NBC channel 6, and this brings us to the riveting part of our story. Our charismatic co-owner, Nick, recently sat down with Omaha mom, and Kat 103.7 Morning Show Co-Host, Gina Melton, to gush all things Hutch!     
They chatted about Hutch's young, but fierce history and what's in store for the future. Nick also broke the news about an upcoming Hutch sponsored event later this summer, one that's sure to be huge for the midwest maker community and appreciators of quality handmade goods alike.  
And the set where all of this talk took place, yeah, it was designed and furnished by Hutch!
Urbn Torvi 2-Seater | Gus* Atwood Chair | Moes Lex 3 Level Shelf | Nuevo Kayt Coffee Table | Desert - Mohave Jaipur Rug
Featuring pieces by many of our favorite vendors, we're honored for the privilege of creating a fresh, modern environment for the MomsEveryday set. We hope it will assist in facilitating continued rich conversation, community-building, and quality content in each episode of MomsEveryday.  
To view Nick's segment, click here! 
* The above MomsEveryday summery was quoted and paraphrased from information found on this site.