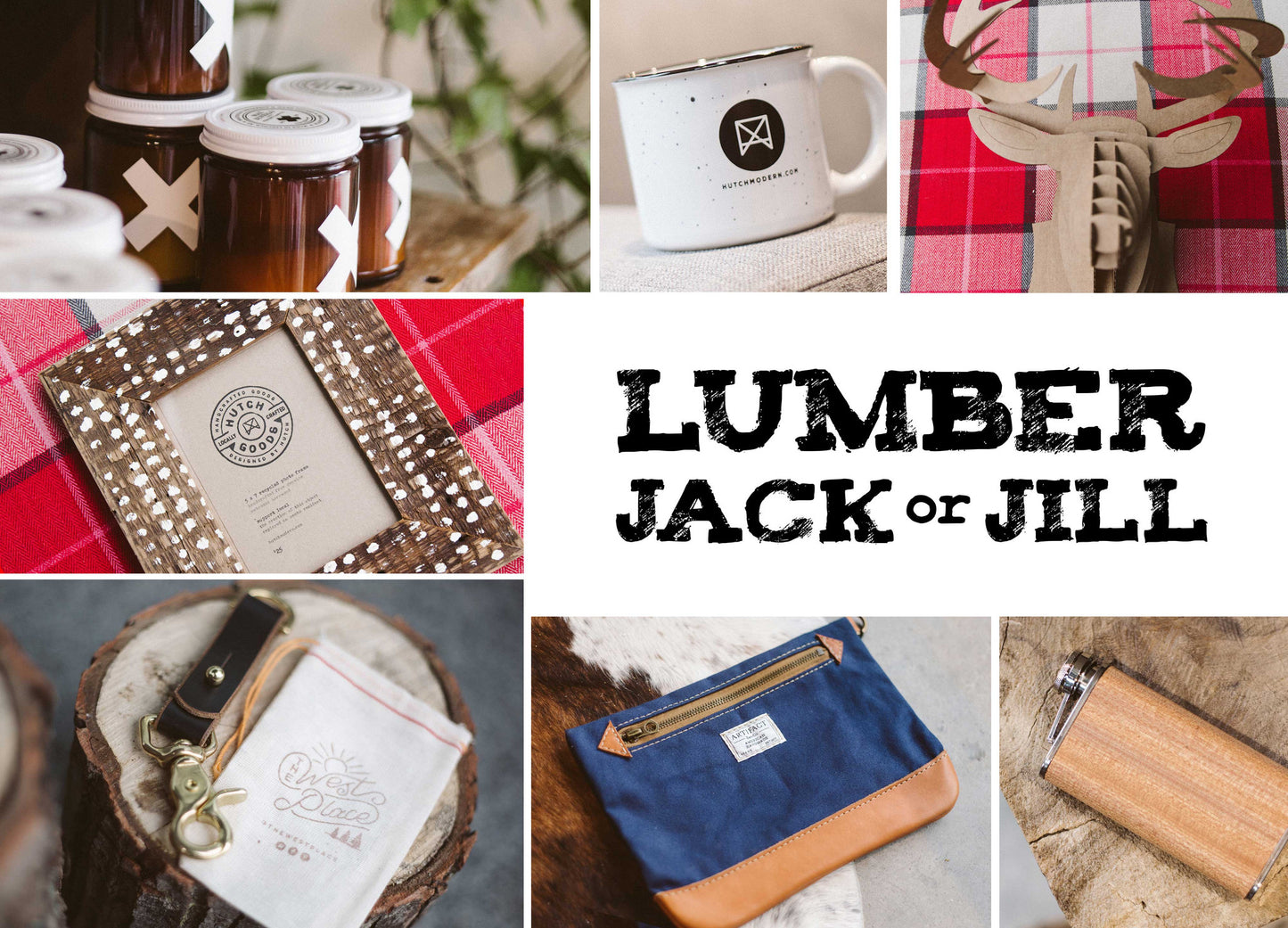 It's the first week in December. Omaha just received its inaugural dusting of snow (promptly disappearing the following day), and the holiday season is officially here!
'Tis the season for spiked hot cider, Christmas classics spinning while the fire roars, and an onslaught of gift guides from all your favorite retailers. We know you've got plenty of great gift options out there, but just in case you're stuck on what to get your sister's new boyfriend recently returned from a year of solitude and soul-searching in Appalachia, we've compiled gifts for the Lumber Jack or Jill in your life below. 
Hutch Brand Mug: $15 – That classic enamel look, but bonus! It's ceramic, so no singeing your fingertips! 
Cardboard Safari Animal Busts: various ($30 - $55) – Guilt-free rustic lodge vibes 
Handmade Leather Key Chain by The West Place: $35 – Help them hang on to their keys in style, made of genuine leather from Horween Leather Co., but crafted right here in the OMA.
Personal Effects Bag by Artifact Bag: $75 – Locally made in Omaha, Ne, leather and canvas, perfect for toting all your, uh, personal effects. 
HutchGoods Reclaimed Wood Picture Frame: $25 – Three styles/sizes to choose from, made of wood salvaged from a barn over one hundred years old. Go ahead and put those selfies to good use.
Wax Buffalo Candles: various ($18 - $34) – The hippest candles (trust us) in Nebraska. Pure soy and hand-poured in Lincoln, Ne, they'll burn clean and look/smell good doing it. 
Wood Veneer and Stainless Steel Flask: $22 – Affordably meeting all your fun flask needs in style (and don't waste a drop, grab a flask funnel too!).
More gift guides are on the way, so check back soon and stop in the shop to find gifts for everyone on your list! And remember, at hutch, we're #notjustfurniture 
* Photos by Emma Morem